This half term in Year One, we will be learning all about 'The Vile Victorians'.
Literacy
In Literacy we will be developing a range of skills through our new topic. We will be exploring poems, stories, instruction writing and facts about Victorians. Through these sub-topics we will be developing our phonics knowledge and writing skills including comprehension and handwriting. We will be reading the book 'Vile Victorians' by Terry Deary.
By the end of the term we will be beginning to use simple punctuation in our writing as well as capital letters and finger spaces. When children are completing written work at home, please encourage them to continue developing these skills.
In order for children to develop confidence in reading their own written work, regular peer work will be carried out. We encourage children to read their work aloud to their class to build their confidence in their work as well as their reading skills and ability to read for mistakes.
Phonics
In phonics, we are continuing to develop our knowledge in order to read and write. In year one we will be working on phase 3 of Letters and Sound and progressing all the way to phase 5 by the end of the year. These phases are attached in the link below so you can gain an understanding as to what the objectives are for each phase. Please feel free to use these as extra phonics help at home.
Letters and Sounds website: http://www.letters-and-sounds.com/phase-3.html
There are useful resources and games available on this website (FOR FREE!) to help your children revise and progress through the stages.
Please ensure that you are reading with your child for a few minutes each evening and that their reading books are returned to school daily.
Show and Tell
Turtle class love 'Show and Tell' so please encourage your child to bring in something on a Friday.  'Show and Tell' encourages speech development, as it provides an opportunity for children to use their language skills and children also learn to be respectful when listening to others.
Children do tend to get upset if they forget to bring in something for 'Show and Tell,' so please make sure something is packed in their school bag before you leave the house on a Friday morning! Please encourage your child not to bring in a toy but something to represent an event they have been to such as a leaflet, souvenir or photo. I would also encourage children to bring in a show and tell related to our topic this term 'The Vile Victorians'.
Chertsey Museum have a great range of objects from the Victorian era if you do wish to take your child for a visit (maybe they could bring pictures in for show and tell).
Address: The Cedars, 33 Windsor Street, Chertsey, KT16 8AT 
Website: http://chertseymuseum.org/toys_support
Maths
This term in maths we will be focusing a lot on number and place value. A main focus will be counting forwards and backwards from 0-100 as well as ordering numbers correctly. We will also be focusing on simple calculations such as one digit and one digit addition and subtraction as well as one digit and two digit addition and subtraction.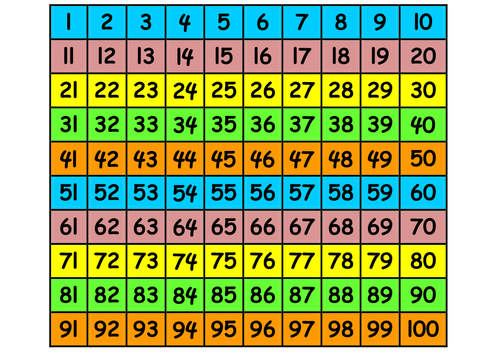 Later on in the term the children will be working on their measuring skills with a large focus on money. Children will have an understanding of the value of money as well as the eight coins. Towards the end of the term we will be learning about repeating patterns, this subject area will link in with our main theme of The Vile Victorians as well as other taught mathematics areas such as money, number and shape.
In class we often use a website called 'Top Marks', this website has many mathematic games from all areas of the curriculum. Children are familiar with this site therefore, it would be a useful and fun revision tool to use at home.
Website:https://www.topmarks.co.uk/
Science/History/Geography
This term in Science we will be focusing on seasonal changes. Already this term we have created a weather chart observing, recording and illustrating the days weather. Later this term we will begin to move on to the topic of animals and their habitats. By the end of this term we hope that all children can name the four seasons (Autumn, Winter, Spring, Summer) as well as the twelve months of the year. We have been listening to a really fun and catchy song to help us learn the months of the year. Please feel free to play this at home as further revision.
Website: https://www.youtube.com/watch?v=lPeAo1hz8GA
In History and Geography we will be focusing on our term topic 'The Vile Victorians' during this topic we will be learning about Queen Victoria, children's life in the Victorian era, Victorian schools and Florence Nightingale.

We at Thorpe-Lea encourage role play to support the children's writing and mathematical skills. This term we have a Victorian School!
This is our Victorian School!
General Classroom Information
In Year One, we have Miss Moore as our class teacher. Miss Moore trained at the University of Roehampton and has taken on many roles when working with children such playworker, performing arts teacher, and now our Year 1 teacher. We are also very lucky to have Mrs Glennon supporting us in the mornings. Mrs Glennon has worked at Thorpe-Lea for almost 14 years!
Reading
Every Monday your child will come home with three new books to read during the coming week. If the books have been read by Thursday they will be given a further three books to enjoy over the weekend.
Please could you read with your child every day as research has shown, that, if this is undertaken your child will progress faster in all areas. I would hope that during this time your child will also begin to develop a love of reading.
Daily reading should only take 5 minutes and if your child is struggling with some words, please read the words for them, as reading should be a pleasure and not a struggle.  Please complete your child's reading diary daily with the date, a comment on their reading and don't forget to include the page number that they finish on. Once read, please sign the reading diary and ensure it is return to school daily.
Every Friday we have the opportunity to go to the ICT and use 'Reading eggs'. Reading eggs is a fun and interactive way to encourage children to read and use their phonics knowledge. The children have their own person log in and passwords. They will have the information but if you would like a copy please feel free to come and ask!  
Website:https://readingeggs.co.uk/
In Year 1 we enjoy to read and do it daily. We have a very colourful reading area set up for us with a range of books to read.
Here is our class reading area!
Homework
Homework will be given out on a Thursday and should be returned no later than the following Tuesday. This will consist of some English, maths and handwriting tasks, and will be directly linked to the learning the children have been doing in class during that week.

PE
PE will take place on a Wednesday afternoon and Thursday morning, it is essential that your child has their PE kit in school on these days and that it is clearly labelled with their name.
Uniform
It is essential that your child comes to school in the correct school uniform and this includes plain black shoes.  As we all know things tend to go missing, uniform should be clearly labelled with your child's name. 
Should you require any further information or you have any concerns, please do not hesitate to speak to me at the beginning, or end of the school day.
Staines Library
Children can make some music and sing some rhymes every Saturday morning from 10:30-11am at Staines Library.  Here children can also access the internet at no charge and are able to take out a number of books and DVD's for free.  Please follow the link:  https://www.surreycc.gov.uk/people-and-community/libraries/your-library/find-your-nearest-library/staines-library for more information and opening times.
Year 1 Autumn Planning (The Vile Victorians)